Graduated Master students class 2016-17

---

---
Konstantinopoulos Miltiadis

---
Tsachouridis Aggelos
My name is Aggelos Tsachouridis and i was part of the 2016/2017 PetEng class. I'm currently working for Geotech-Georesources Technology (based in Kavala) as a wireline logging engineer/ geophysicist.

---
Aslanidis Panagiotis
A great job from experienced professors who provide useful knowledge and challenge the students to think out of the box. We had the opportunity to attend lectures from professionals of the petroleum industry, to see the well-equipped laboratory of the school and to acquire some valuable skills on the industry software. I would highly recommend the Erasmus+ traineeship to every student. It has been so far one of the most significant steps so that I can develop both professionally and personally.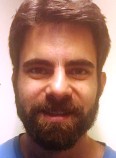 ---
Karimi Masood
I am in the army for now, but, I was previously working in Xanthi for E.A.G.M.E..




---

---

---

---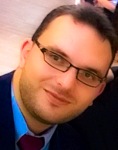 ---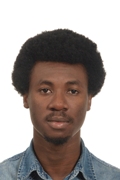 ---
Mohsin Ali
The master's program is well organized and well-rounded engineering course. The students have the opportunity to attend lectures from industry professionals, get access to well-equipped laboratory and acquire skills on the engineering software's. The professors are approachable, always ready to help and they inspired me to do my absolute best. My masters thesis in collaboration with Asprofos Engineering was the quite a great learning opportunity for me. The individual projects, thesis and the software skills proved to be very helpful for me in oil industry. Furthermore, the Erasmus+ traineeship was the amazing opportunity and I strongly recommend to every student.
Thanks to PETENG and HELPE for this providing this wonderful opportunity to petroleum graduates.
Currently, I am working for the firm Siachen Energy Limited, Pakistan. My position, is that of the Project Engineer for "Siachen Refinery Limited" (12000 bbl/day) Project.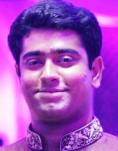 Petroleum Engineering postgraduate program of the Technical University of Crete is a one-year, full-time program, designed to provide students with a scientific background in hydrocarbon exploration and skills in the practical aspects of petroleum engineering. The program begins in October, and leads to a Master of Science (MSc) degree. The program is run by the School of Mineral Resources Engineering.