Graduated Master students class 2017-18
Poulis Charalampos
A thoughtfully designed, well-organized and well-rounded MSc course of high quality. I feel blessed to be given the opportunity to attend. Warm thanks to the teaching staff, the secretary, the sponsors and of course my fellow students for making that year unique. Keep the good work going!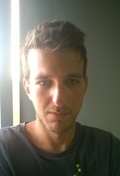 ---
Triantos Antonios-Stavros
Application Engineer
ClearWELL https://www.clearwelloilfield.com/
Great work and even greater professors. The level and the efficiency of this program is high, and completing this course I feel ready to work in Oil & Gas companies. The thesis where well instructed and guided by our supervisors and we had a lot of seminars by people expertized in petroleum industry and science. The contribution of HELPE was great; thank you for this amazing experience.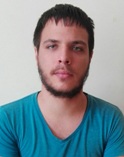 ---
Mirkovic Aleksandar
Currently I hold a position of Trainee Reservoir Engineer at oil service company (PM Lucas). Mainly working on Dynamic Reservoir Simulations, reservoir analytics and well testing.
Steadily building programming skills and adding value to company data driven models.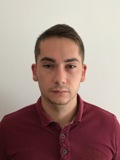 ---
Nanidou Konstantina
Being part of a Master course like this, is just the beginning, what it really matters is actually to be able to keep up with a challenging program which demands professional discipline and interest. In my opinion this is fulfilled in two ways, on the one hand by the level of motivation each one of the students has and the efficiency of an MSc Program to provide what is designed for. The Master in Petroleum Engineering of the Technical University of Crete is the "living" truth of that. It was my dream to gain the opportunity to practise further my skills and knowledge in Petroleum Industry's standards, and I am confident enough to know that I have taken big steps forward after this year. HELPE has trusted the right people to carry through with a demanding field of studies.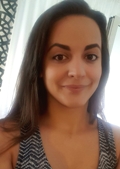 ---
Makri Vagia-Ioanna
I am an M.Sc. graduate of the MSc in Petroleum Engineering - TUC.
After graduating I undertook an internship in ARCEx (Tromso, Norway) for seismic data interpretation and now I am doing an M.Sc. in Integrated Petroleum Geoscience at the University of Aberdeen.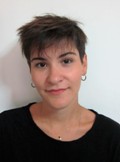 ---
---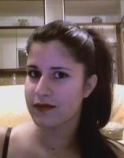 ---
Kokaraki Ourania-Maria
As a student who was returning back to studies after four years of working experience, I was looking for a course with a more specific focus to gain expertise in.​ During my time at the MSc course in Petroleum Engineering I was impressed by the quality of the lectures. The program has a challenging curriculum, involves a broad range of highly relevant topics and provides a great learning experience. The expectations were high and the assignments quite demanding, but we had great support. The professors were approachable and always ready to help with whatever question I had, they inspired me to do my absolute best. This course did not only offer interesting courses but provided an environment that facilitated individual and group learning. It has also given me a unique opportunity to explore petroleum engineering from an interdisciplinary point of view. Besides lectures and tutorials, there were several seminars on interesting topics, in which speakers were professionals from different countries providing the students with a rich variety of perspective and experience. Throughout the year, I learned a great deal about the various parts of petroleum engineering. At the end of my Master's program, I can say that the course fulfilled all my wishes. I see myself now well-equipped with the tools I need to pursue a career in the specific area. I would highly recommend the MSc Petroleum Engineering course to any prospective student.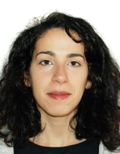 ---
Diamantakis Nikolaos
The Petroleum Engineering MSc of the Technical University of Crete offers exactly what its title states; a good insight with regards to all aspects of the Petroleum Industry. Its curriculum complies with European Institutes' courses of the same content. Such versatility is advantageous, for one may realise and be able follow the very discipline of his interest. The use of known commercial programmes within the lectures of the course is beneficial as the latter are used broadly in the industry. Finally, it is probably one of the best (if not the best) master courses being conducted in Greece, not only because it is taught in English but also because of the up-to-date knowledge that is being offered.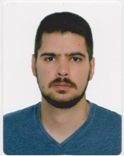 ---
Al Alami Bellal
The MSc program of Petroleum Engineering provided by the faculty of Mineral Resources Engineering in the Technical University of Crete is a gate to endless opportunities of solid knowledge, brilliant academic experience and a bright future.
This professional and carefully organized program provides to all students with much more beyond what a master degree can give, you feel like a member of a bigger loving family where all the academic staff ensure that all taught material are presented with the highest standards using advanced teaching tools, practical approaches and utilizing efficient software that are widely used in the oil industry, additionally all admin staff were always there to ensure that all students has an access to all sources of help that will assist students for a perfect performance during the program.
The range of courses covered throughout the context of this program reflects a wide spectrum of knowledge desired to equip all student with qualifications needed to strongly penetrate the oil industry, I highly encourage anyone thinking of seeking a professional degree in the field of petroleum engineering to consider this program with no doubts or regrets that he/she will be exposed to a life experience that will accompany him/her for years to come.
As a new student you will only need a strong ambition combined with a strong desire for success and dedicated efforts but most important you must have a big soul that accepts new challenges in the most beautiful island of Europe "Crete".
PETENG, thanks for this wonderful opportunity and I will always be a son of this department…



---

---
Xynopoulos Nikolaos
It was a unique experience, a chance to re-engineer my self and improve my way of thinking. A great opportunity to meet excellent professors-subject specialists, industry professionals and make new friends. It is safe to say that Technical University of Crete due to its high quality teaching staff, technology infrastructure and collaboration with Industry, will become soon the home for petroleum engineers as far as Eastern Mediterranean is concerned.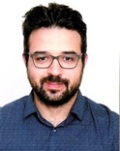 ---
Azeez Mustafa
The Petroleum engineering MSc program at TUC is phenomenal! They have created a dynamic, flexible program that connects between the academic studies and the industrial software and the professors are highly qualified. Being a student in this program was the right decision to make!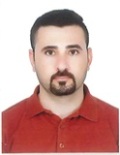 ---

---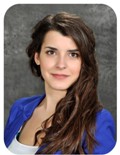 Petroleum Engineering postgraduate program of the Technical University of Crete is a one-year, full-time program, designed to provide students with a scientific background in hydrocarbon exploration and skills in the practical aspects of petroleum engineering. The program begins in October, and leads to a Master of Science (MSc) degree. The program is run by the School of Mineral Resources Engineering.