Graduated Master students class 2016-17
Karytinos Ioannis

Dollari Anastasia

Konstantinopoulos Miltiadis

Tsachouridis Aggelos

Aslanidis Panagiotis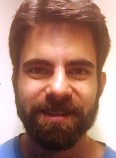 A great job from experienced professors who provide useful knowledge and challenge the students to think out of the box. We had the opportunity to attend lectures from professionals of the petroleum industry, to see the well-equipped laboratory of the school and to acquire some valuable skills on the industry software. I would highly recommend the Erasmus+ traineeship to every student. It has been so far one of the most significant steps so that I can develop both professionally and personally.
Karimi Masood

Ludwig Koketso

Hasan A Hashem Mohamed

Janam Ravi Kumar

Ghishan-Al George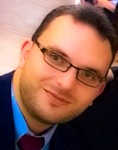 Petroleum Engineering postgraduate program of the Technical University of Crete is a one-year, full-time program, designed to provide students with a scientific background in hydrocarbon exploration and skills in the practical aspects of petroleum engineering. The program begins in October, and leads to a Master of Science (MSc) degree. The program is run by the School of Mineral Resources Engineering.