Educational Excursion in Athens 24/04/2018
The students of MSc Petroleum Engineering along with Professor Pasadakis Nikos, director of the program, flew to Athens on Tuesday 24/4/2018, for one day educational excursion.
In the morning they visited the refinery of Hellenic Petroleum in Elefsina and guided in the facilities by the engineers of HELPE who gave them all the necessary information about the refining process of hydrocarbons.
We would like to thank the engineers of HELPE for their valuable time, educational approach and hospitality. Also we would like to thank the executives of the company for the excellent organization of the visit, in a broader context of our collaboration, which aims a further development and strengthening of our scientific cooperation.
In the afternoon the students had the opportunity to visit the training center of Ocean Rig in Athens, oriented in ultra-deep drilling.
In the first part of the visit, Mr. Philippe Tinchon, the Training & Development Manager of Ocean Rig, presented the company, offshore drilling operation and the activities of the training center. In the second part, the students enjoyed a full tour around the simulator facilities of the center guided by the Training Center instructors.
We would like to thank each part of Ocean Rig team for their valuable time:
Ocean Rig Drilling Courses, Seamus Collins
Ocean Rig Engine Room Courses, Jean Yves Le Bras
Ocean Rig DP & Marine Courses, Steve Jasper
TMS Marine Courses, Ntinos Evangelou
TMS Engine Room Courses, Vasilis Papadomitsos
We would like to thank especially Mrs Rori Athina, Training Center Coordinator and Mr. Philippe Tinchon, Training & Development Manager, for making these amazing visit possible.
Geology Field Trip November 2017
BEST Chania- Summer Course
BEST Chania successfully organized -for another year- the summer seminar titled: ''Introduction to petroleum exlporation and production''.
The courses were carried from 10 to 21 July 2016 and the participants had the opportunity to discover the exciting field of Petroleum Engineering.
Coordinator and instructor of the seminar was Professor Nikos Pasadakis (School of Mineral Resources Engineering-TUC).
BEST Chania-EBEC competition-Winners of the Case Study Category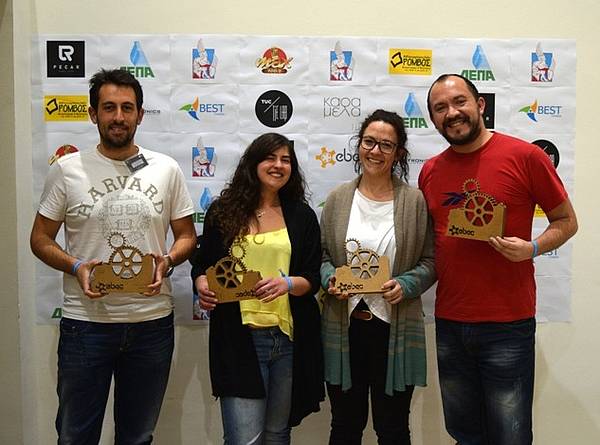 "Being a student of this course is not an impediment to participate in other activities of the university."
Konstantinos Georgousakis, Dimitra Dalamagka, Polyanthi Trimi and José Otárola Lagos are the members of the team "KerogenZ" and winners of the Case Study category at the local EBEC competition that took place in Chania, organized by BEST Chania in March. The next stage is the national challenge, which will be held also in Chania in May, 2016.
Geology Field Trip December 2014

Petroleum Engineering postgraduate program of the Technical University of Crete is a one-year, full-time program, designed to provide students with a scientific background in hydrocarbon exploration and skills in the practical aspects of petroleum engineering. The program begins in October, and leads to a Master of Science (MSc) degree. The program is run by the School of Mineral Resources Engineering.